Brand Storytelling
£1,995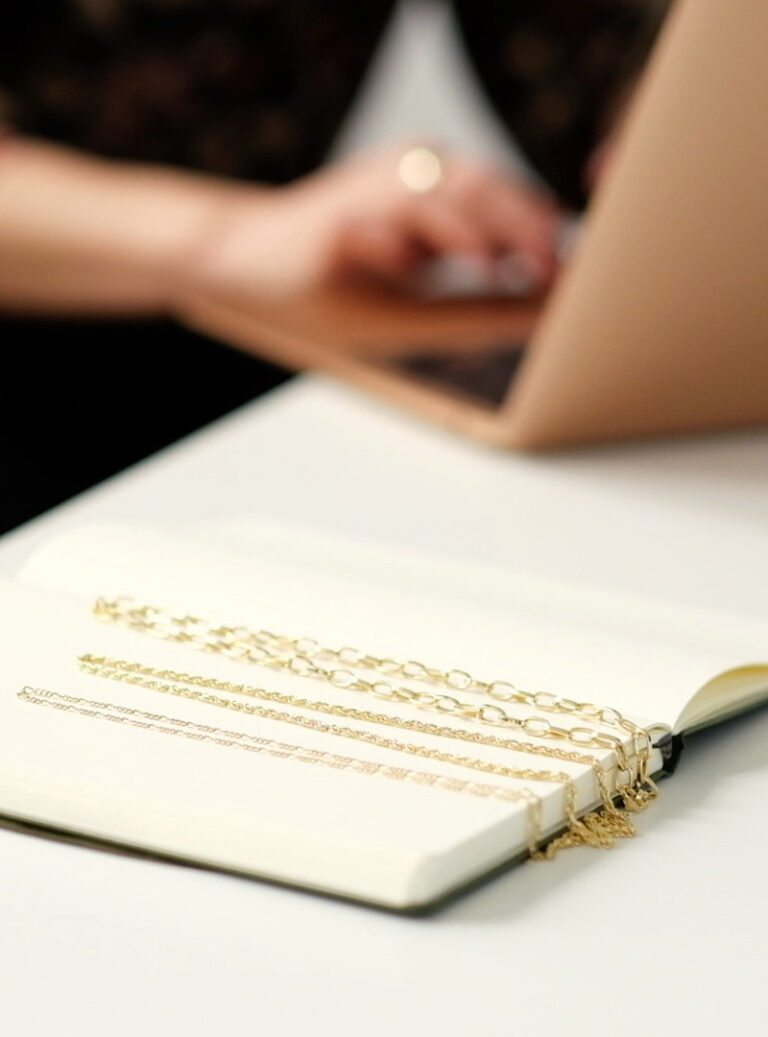 For jewellery brands who want to stand out with a compelling, audience-driven brand story.
Step 1 – The package begins with a detailed market research report, examining the storytelling approach of at least two relevant or related brands. We'll compare and contrast their story, presentation, and what audience needs and desires they target.  From here, I'll propose what we can learn from these brands and how you can differentiate.
Step 2 – I'll go on to propose a choice of brand story, each including a short overview of the content, voice, and customer-motivator each one entails. I'll use my brand archetypes to demonstrate the impact and focus each proposal will have.
This approach allows you to see which story really speaks to you and feels most authentic to implement. We'll agree on which angle to take, and set short brand voice guidelines*.
Step 3 – With your story agreed, I'll create the key written materials you need to implement and communicate your story immediately, including a snappy brand summary and a sale-securing About Page.
*Taking our cue from the market report, we'll outline a short framework for the voice in which your materials will be communicated. It ensures your copy is communicated in an engaging tone of voice relevant to your audience and brand.
If you want to create a defined and unique brand voice with detailed guidelines for implementation across all touchpoints, combine this package with Brand Voice, or choose my complete Brand Identity.
Deliverables:
Market research report
Customer motivation statement
Brand story creation
Brand voice outline
Brand story copy (see below)
Copy:
1-2 Line Brand Summary (multi use: web homepage, press emails, social media bio)
Fully copywritten About Page (including headed sections)
Metadata (title tag, meta description)
The package is a collaborative approach, with two 'check in' points during the process.
Held by email or zoom, we'll talk first to review my market research report and agree out conclusions. We'll convene again to review my proposed brand story proposals, ensuring an authentic story that really speaks to you.
Finally, we'll have a round of revisions to fine-tune your final copy, and throughout your package I'll be on hand to answer questions about the implementation of your story.
Not sure where to start? Want to understand which package is right for you, or what else I can offer?
Let's talk it over. Book your free, no-obligation discovery call now.
Use my order form below to choose the package or packages of your choice.
All packages are invoiced at a payment plan of 50% deposit and 50% on completion.